10 Things To Do While Staying Safe at Home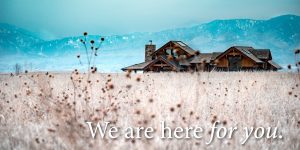 Many of you are working from home (some with kids and pets), many are feeling lost without your national sports games, local restaurants and gyms, and a lot of you are on lock-down, having cancelled your spring break travel plans.
At Madison, we believe that, while we can't anticipate what the pandemic will do in the future, we can control how we respond to it. That's why the team at Madison & Company has decided to put together a list of fun things you can do during this time.
Think of this slow time as a time to reset and rejuvenate rather than a disruption, and maximize it to set yourself up for future success!
1. Beautify Your Home and Your Yard
- Start brainstorming and planning home renovations, and use this guide to research the home updates that have the most return on investment in 2020.
- When your home is your biggest investment, home maintenance is a must. Check out the Annual Home Maintenance Checklist that doesn't make these tasks overwhelming.
- Follow this Spring Gardening Checklist for a gorgeous landscape year-round.
- Buy local and help keep small businesses alive! Did you know that restaurants are still open for take-out?
Our Blog Wars was a huge success! Please feel free to submit a blog anytime.