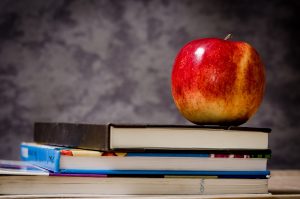 Each year, Newsweek picks the best high schools in the country based on how hard school staffs work to challenge students with advanced-placement college-level courses and tests. Just over 1,600 schools only 6 percent of all the public schools in the U.S make the list. Evergreen High School is a phenomenal community high school nestled in the mountains of Evergreen, Colorado that covers more than 47 square miles. Our graduates are enrolled in all of Colorado's state colleges, as well as the most prestigious colleges throughout the country. These include, but are not limited to: Harvard, Yale, Brown, Stanford, Colgate, Olin College, Scripps, Tufts, and many others. We are most well-known for our rigorous, innovative, and creative academic curriculum.  While academics come first at EHS, we are committed to creating a fluid educational environment that also allows families to balance their lives with respect to athletics, activities, and community service.   As a 2007 AND 2016 National Blue Ribbon School, fourteen time John J. Irwin Award winner, and one of Newsweek's top 500 high schools, EHS is a school of excellence for students, parents, staff, and the community.
Bergen Valley Intermediate School has also been ranked the #1 Elementary School in the State of Colorado.
Our community boasts Montessori, charter, and private choice schools as well.
Children of all ages are active in sports teams from soccer to swimming to of course skiing. High school boys and girls teams regularly make it to the championship levels.