Mental, Physical and Spiritual Health Resources
Mental, Physical and Spiritual Health Resources
COVID 19 has required us all to operate our lives differently. We are working and living at home, learning to navigate life in a totally different way. Social distancing impacts our mental, physical and spiritual well being. Know that you are not alone and there are resources available to help you though a temporary disruption in our way of life.
In Case Of Mental Health Crisis & Emergencies
If you have an emergency please call 9-1-1.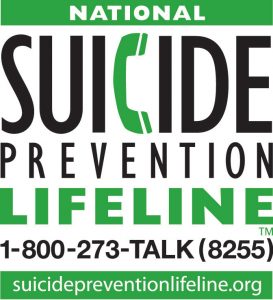 The National Suicide Prevention Lifeline can help prevent suicide. The Lifeline provides 24/7, free and confidential support for people in distress, prevention and crisis resources for you or your loved ones, and best practices for professionals.
Therapy & Clinical Services (General Resources)
Many Mental Health Resources are making use of the Internet, email, and the telephone to better serve you and your loved ones. Please don't hesitate to reach out to any of the resources below to see if they have an online services or groups to fit your needs.
Life Coaching & Career Coaching
So, say you've decided to take the plunge and get some professional help. Should you seek out a therapist, or would a life coach benefit you more? Check out this article by the Huff Post to help you decide.
Life coaches are encouraged to obtain certification through an accredited program like the International Coaching Federation (although it's not required). Life coaches aim to motivate, offer emotional support and create confidence in their clients. Life coaches can help you set set goals, manage stress, and make a plan for your future.
Fitness, Health & Wellness
Many Fitness places are making use of the Internet, email, and the telephone to offer their services. Whether you want to try kickboxing, yoga, HIIT class there are a variety of options. You do not need equipment just your phone, computer or TV hooked up to the internet and you can have some fun! Try it!
Just because we all need to shelter in place our connection to each other and to our spiritual needs does not need to go on hold. Some religious organizations are making use of the Internet, email, and the telephone to offer their message of hope and resilience online. Check out the various options. You may find the perfect option to fill your soul.