From Us To Our Members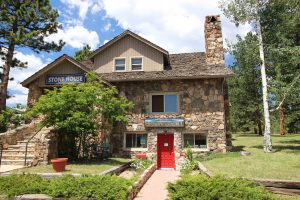 For almost 50 years, the Evergreen Chamber has been a catalyst for growth for the business community. We help our members work together to create power partners, learn valuable marketing skills that enhance their operations and provide a place where small business owners can find friends and colleagues. What we deliver to the public is a vibrant economy creating choices of services, adding to our property values and employing local residents of all ages.
Research shows that a great community needs a great business environment to thrive. The Chamber staff works every day to make sure that that need is addressed and met. Our website is an active place to connect with local business, find out what's happening event wise and how our county supports us. our Facebook also provides relevant information about local business activities, job openings, road closures and much more.
How do people find the Evergreen Chamber's website? The Evergreen Chamber's contact information is listed a myriad of other websites including Google, Bing, Yelp, and more listed below. By increasing our visibility, we have another opportunity to support our local economy by sending potential clients to our member's businesses.
Amazon Alexa

AmericanTowns.com

Apple

Baidu Map (Overseas)

D&B Database

Factual

GetFave

HERE

HotFrog

LocalPages

Pitney Bowes

ShowMeLocal

Snapchat

Soleo

TeleNav

TomTom

Uber

Yandex

YaSabe

YellowPageCity.com
Our Blog Wars was a huge success! Please feel free to submit a blog anytime.